Apostle SKD Set To Release 'Victory' Album On April 20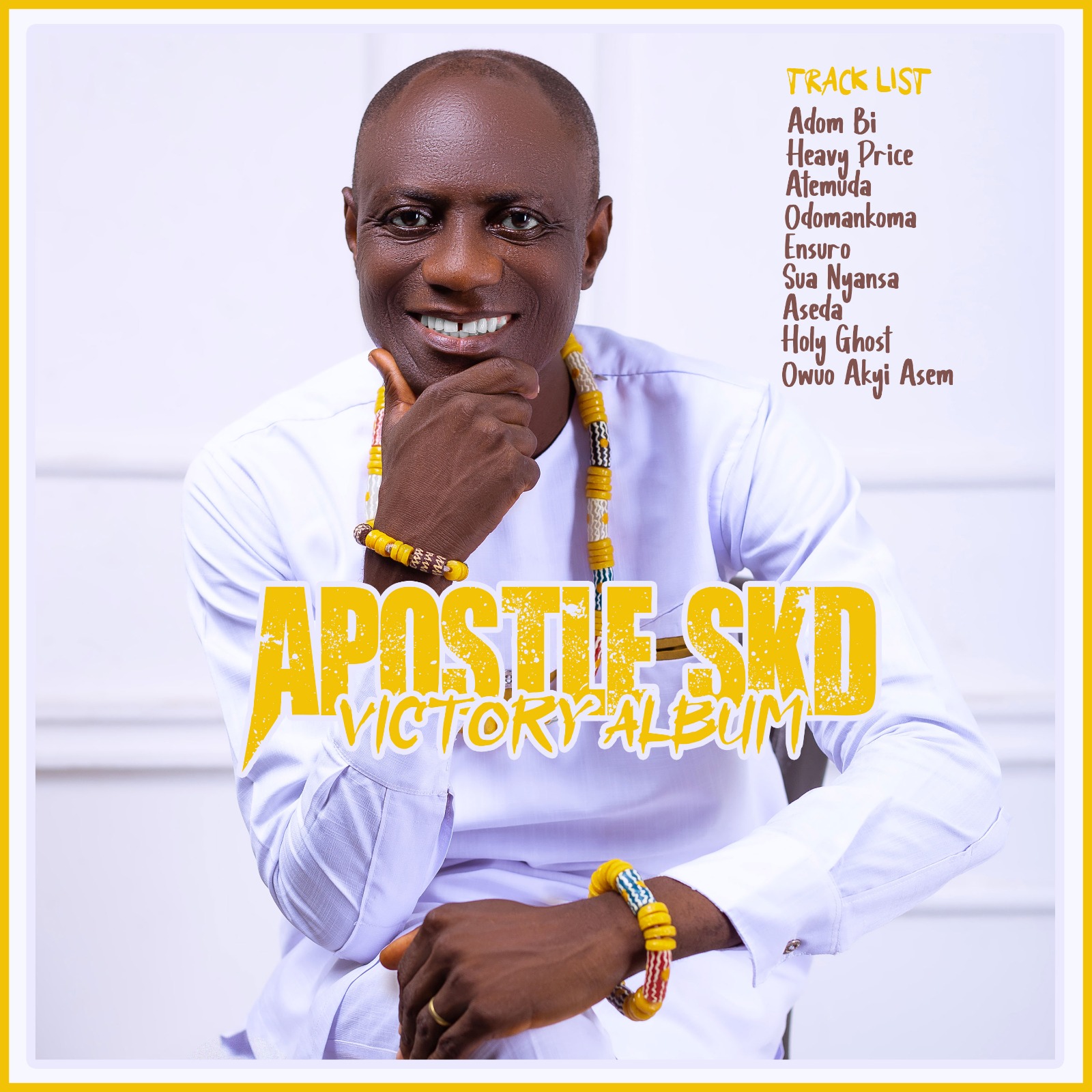 Apostle SKD is a talented gospel musician known for his soul-stirring music that uplifts the spirit and brings hope to listeners. His much-anticipated album, Victory Album, is a testament to his passion for spreading the good news of Jesus Christ through music.
The album features nine powerful tracks that embody the essence of gospel music. The first track, Adom bi, is a soulful and uplifting song that reminds us of the unending grace and love of God. Heavy price, the second track, is a heartfelt ballad that speaks to the sacrifice of Jesus on the cross.
Atemuda, is an energetic and upbeat song that celebrates the joy of salvation. Aseda, is a beautiful thanksgiving song that praises God for his goodness and faithfulness. Sua nyansa, is a powerful song that encourages listeners to trust in God for wisdom and understanding.
Holy Ghost, is a spirit-filled song that invokes the presence of the Holy Spirit. Owuo akyi asem, is a hauntingly beautiful song that reminds us of life's transience and the importance of living in the light. Ensuro, is a passionate plea to God for protection and guidance.
Finally, Odomankoma, is a grand finale that magnifies the sovereignty of God and his reign over all things.
In all, Victory Album is a masterpiece that reflects the passion, dedication, and inspiration of Apostle SKD as a gospel musician. Each track is a poignant reminder of God's love, grace, and power, and a call to all to embrace the message of the gospel. Watch out for this album.