Asante Agona Home Coming 2023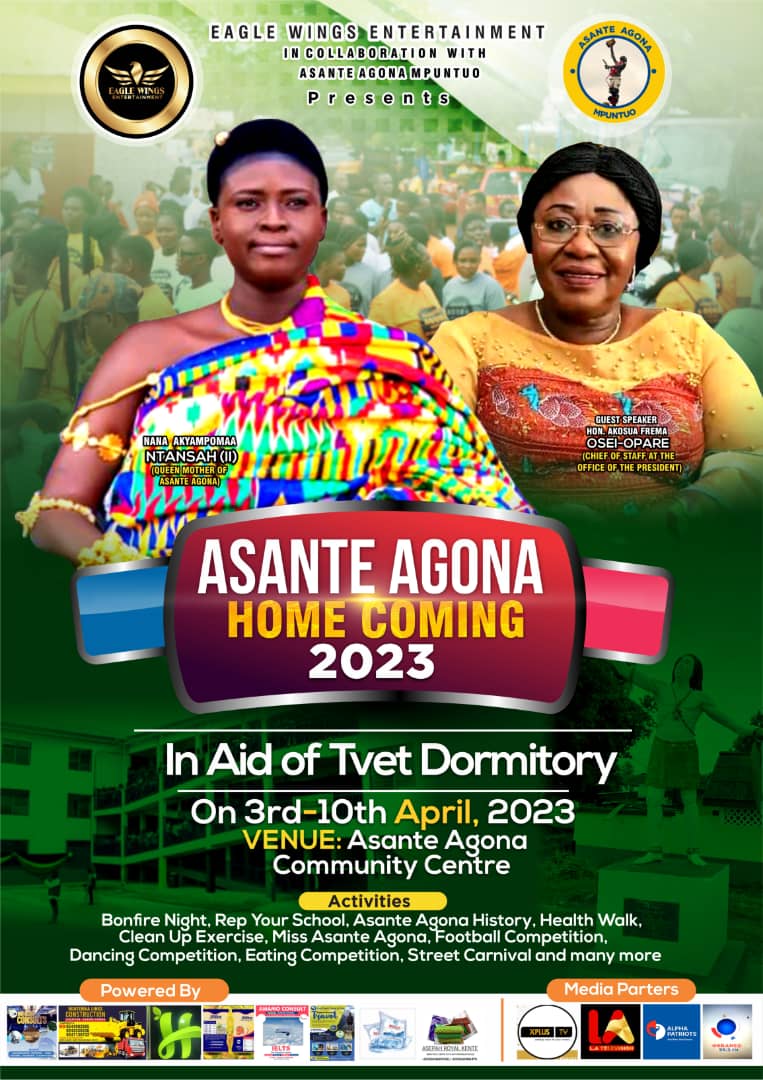 Eagle Wings Entertainment in collaboration With Asante Agona 'Mpontuo' present 'Asante Agona Home Coming 2023' festival in the aid of Tvert Dormitory.
Date: 3rd- 10th April 2023
Venue: Asante Agona Community Centre
Activities: Born-fire night, rep your school, Asante Agona History, Health Walk, Clean up Exercise, Miss Asante Agona, Football Competition, Dancing Competition, Eating Competition, Street Carnival and many more.
Everyone is humbly invited to this beautiful program!
Cc' Osei De King