Emily Performing Live At The Talent Expo 23 On The August 4th.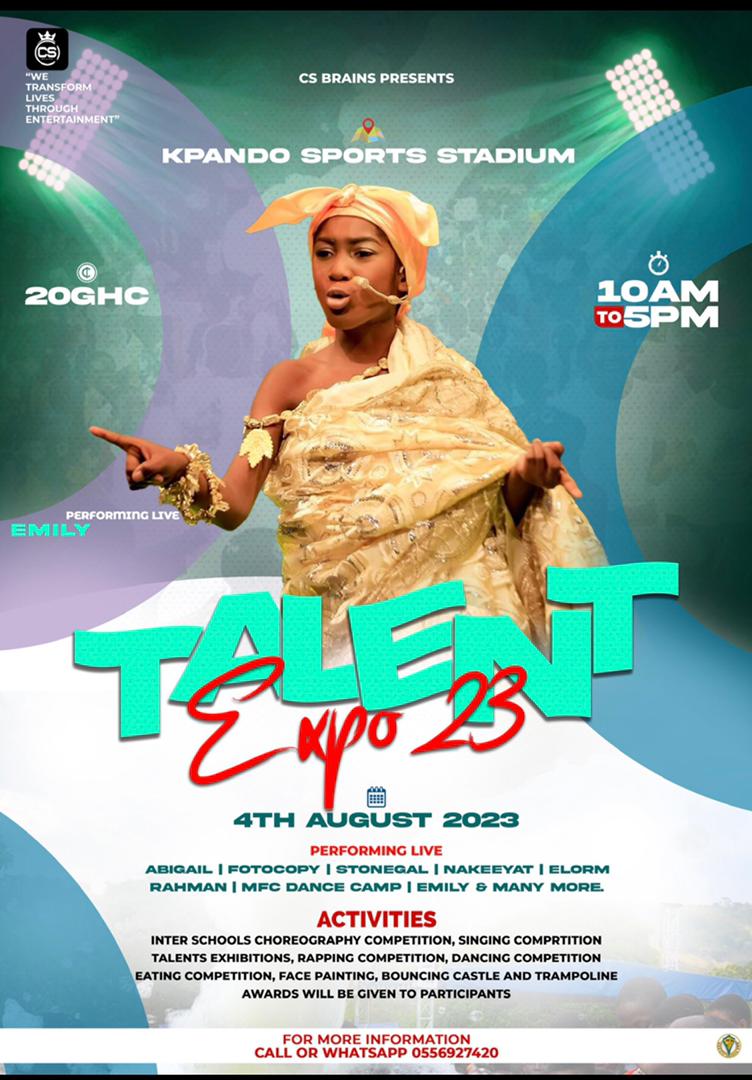 Young Ghanaian poet Emily Owusu Sekyi, popular known as Otumfour Nana, has been booked for a Talent Exposure Program which is coming of on the August 4th of 2023.
The program is organised by CS Brains,and it will be hold at the Kpando Sports Stadium in the Volta Region Of Ghana.
Activities on board includes; Inter Schools Choreography Competition, Singing Competition, Talent Exhibition, Rapping Competition, Dancing Competition and other interesting performances.
Invited Guests also includes; Abigail, Fotocopy, StoneGal,Nakeeyat,Elorm, Rahman and other interesting artistes
Grab your tickets now, let's rock Kpando Sports Stadium on the August 4th!