"I Am The King Of Afro-gospel In Africa" – Joseph Matthew Claims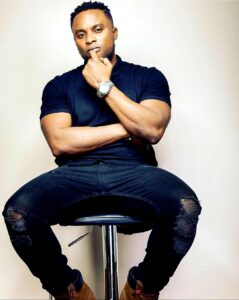 Gospel music's advocate and artiste, Joseph Matthew has expressed his elation at the fast rising sub genre of the Gospel Music in Africa. He revealed that he was shown in a vision, the reach of the genre. So he did not stop at anything but started it although the populace and lovers of Gospel music thought of it as blasphemy.
Joseph Matthew further espounded that as a propounder of the culture, there was a particular pattern he started with, which has grown several sound branches at the moment. He explained that his fusion was of the indigenous Afrobeat sound from Fella Kuti and his fellow cohorts together with the good news message from the Bible.
The combination brought heavy backlashes from all angles of the Christian stratosphere at him. Many were those who even asserted that he was an antichrist, but now the genre is everywhere, not only in Ghana but Africa as well.
Since it's inception by Joseph Matthew, the genre has grown to incorporate sounds like, Amapiano, the novel 'Afrobeats', Hiphop, RnB, etc together with the basic element, "The Gospel".
Joseph Matthew is somehow melancholic that whenever there is a conversation on the Afro-gospel Genre, he is not duly acknowledged as the father of it, although there are proves without doubt that he started it in Africa. He also evinced that he had more in store for his fans and lovers of Afro-gospel.
Checkout his latest song, "Blessed" from below and judge for yourself.