Legendary Ghanaian Music Producer Fred Kyei Mensah (Fredyma) Shares The Genesis of Hiplife Music II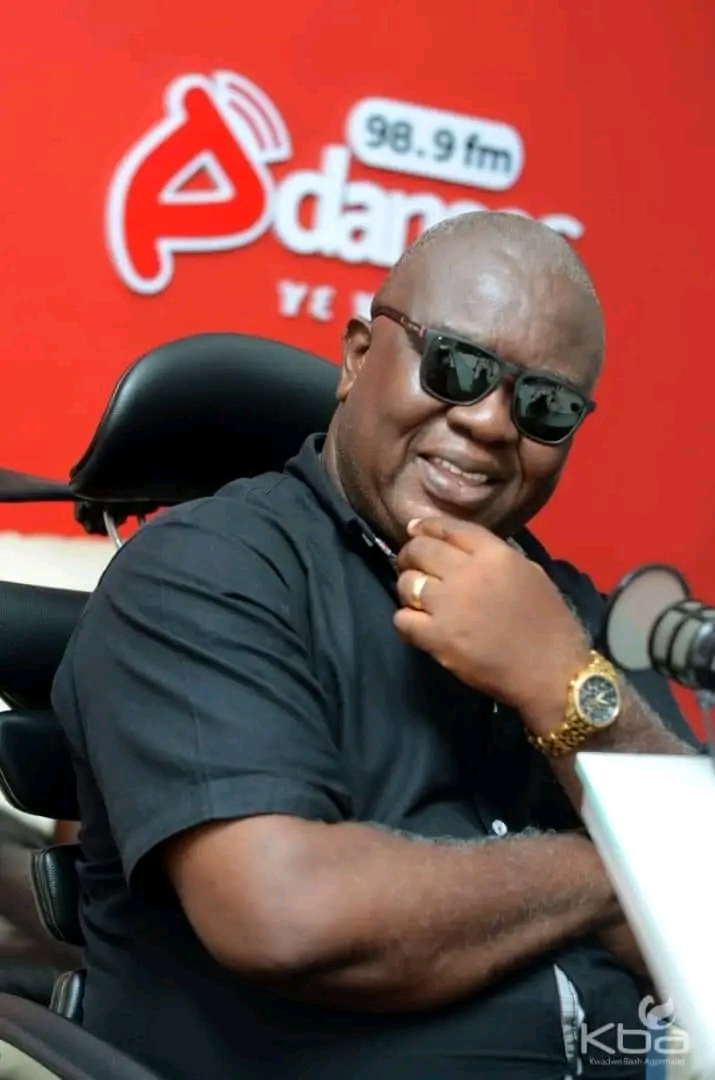 Reggie Rockstone, got involved. There's no dispute that, he coined the word "hiplife" together with the likes of Zapp Mallet and Ricci Osei, Reggie's father however, that type of music where rap was added to a local rhythm, had started way back in the early 90's before he came in.
The year 1996, saw the liberation of the airwaves with the establishment of Radio Gold, Vibe fm all in Accra, Kapital Radio in Kumasi together with Joy fm which had been established earlier in 1995 and, they needed content to feed their listeners. That was what inspired a lot of the youth to get involved in this revolution.
The evolution of hiplife, further hightened when Akyeame comprising of Okyeame Kwame and Quophi Okyeame through the ingenuity of the legendary Zapp Mallet, brought their "Mesan Aba" album which to me, was the real meaning of the change the youth were looking for. Pure authentic hilife on rap! It was mesmerizing!
The likes of one producer of hiplife Kofi Essel, had also started programming and recording Ex Doe and Chicago. The trend was that, some of the regions, had their own set of hiplife artistes when the floodgate was opened.
In the Ashanti Region, we had the likes of Akyeame, Lord Kenya and others. Western Region had Sass Squad, THforkwaagees, Cabum, Swazzy B etc. The north had the late Big Adams(KKC) Kawawa Stone of "s3 wo do me a, b3fe mano" which was produced by Shadrach Yawson Yawson and Sami Helwani , Greater Accra with Akatakyie, Obrafuor, Kwaku T, Nananom, VIP, etc.
Here comes in producers like the Jeff Quaye (JQ), Nana King, Agyingo Studioz , Morris D'voice Lovit Baby face, Appietus, Sugartones, Da'Hammer, the late Danny Nettey and host of other producers.
Between 1996 to the year 2000, there was a massive influx of hiplife artistes due to the emergence of groups from basic SHS schools culminating to what was known then as "clans". The likes of Tic, from Labone SHS, Natty Borax , Reggy Zippy and one Mohammed who used to work at Radio Gold as a sport journalist from Accra Academy, Samini from St Margaret Mary SHS at Dansoman, Kontihene from Owass,Legal Amamre and 5five from Adabraka, Oga B, KK Fosu, Kokoveli, Kwaw Kesse, Back Tyre, Sarkodie, Edem and a lot followed. You can add some of the names you can think of. Castro, cannot be left out here. Bullet and Akhan too were there.
Production Houses like DKB Studios with Robby C Robbertson , Hush Hush Studios, TLC studios, Kays Frequency, Fredyma Studios, Hit digital studios, Roro Buddy studios, Appietus studios and others, were busy with productions.
The hiplife conversation and journey, started dwindling when hiplife groups, started disintegrating and splitting up. The Ofori Amponsah's, Kwabena Kwabena's and others, had rekindled their craft and decided to name it, Contemporary hilife. That's where the disintegration of the hiplife culture started, culminating into the Afrobeat(s) era.
I think personally, we could have held unto the hiplife genre and conversation well and benefited from it immensely if the rancor and bitterness engulfed in the creative industry, have been limited.
The acrimony, vindictive attitude, pull him down, egoistic tendencies and bickering in this creative space, need much to be desired.
Let's hold unto the music legacy bequeathed to us by the Connoisseurs.
Let the conversation on hiplife continue. You can add your input since one man's arm can never encompass a boabab tree.
Good beads don't rattle.